Meet up, gathering, whatever we call it, it is for you to meet each other, have a brew and a cake and get to know other volunteers and the Harris. This is a regular thing - now planned for every other month, alternating Wednesday lunch times and Saturday mornings.
Wednesday 7th September, drop in anytime between 4pm and 5pm.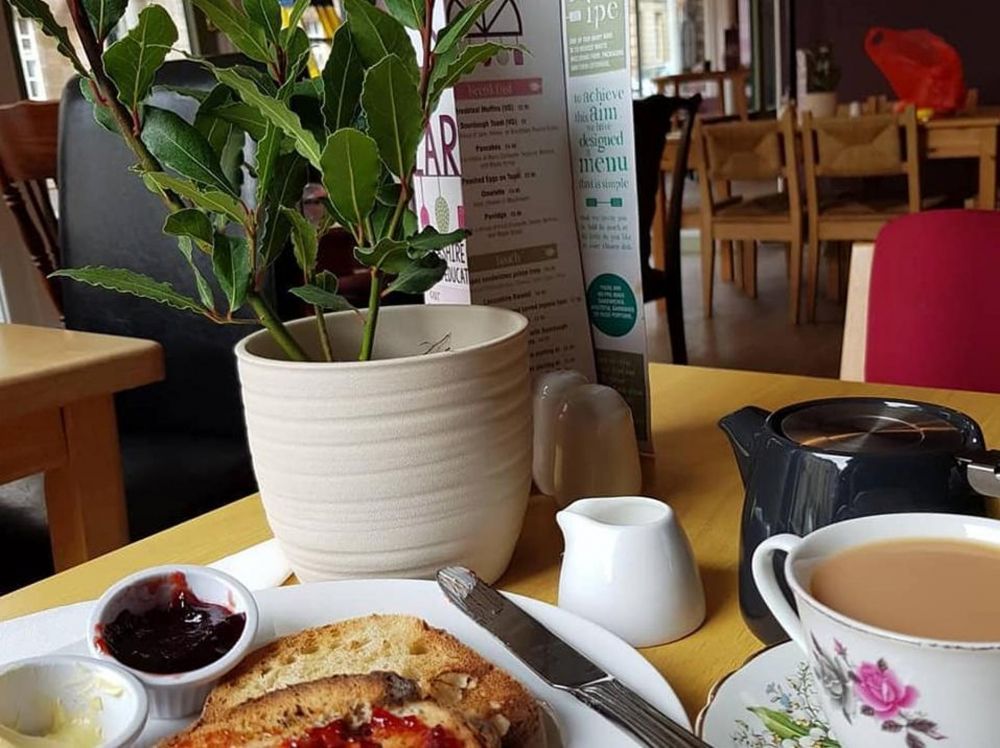 Previous meetings had got a bit information heavy and were starting to feel like formal meetings which they werent supposed to. So we are going back to the drawing board by having the social part of the get together as the most important bit.
It is held at the Larder which is a really nice little community cafe - all your drinks and cake are free as you are a Harris Volunteer.
If you are new to volunteering at the Harris then please pop along for a brew - you can meet some of our staff in a very informal way and also other Harris volunteers to find out what they have been up to.
Information from the Harris to you will now be included in the new volunteer newsletter, being created by the volunteer representatives.
What's involved?
Get a coffee and a cake and relax and have a chat with other volunteers and Harris staff.
Nothing heavy and gives you a chance to feel part of something bigger now that the Harris is closed.
Why get involved?
Meet like minded others
Find out what others are doing
Meet staff you havent met before
Enjoy a free brew
How to get involved?
Accept the "challenge"
Come on down!