We are looking for a little team of 9 to help us dust, condition check and record the new location of paintings in our temporary store at the Museum of Lancashire.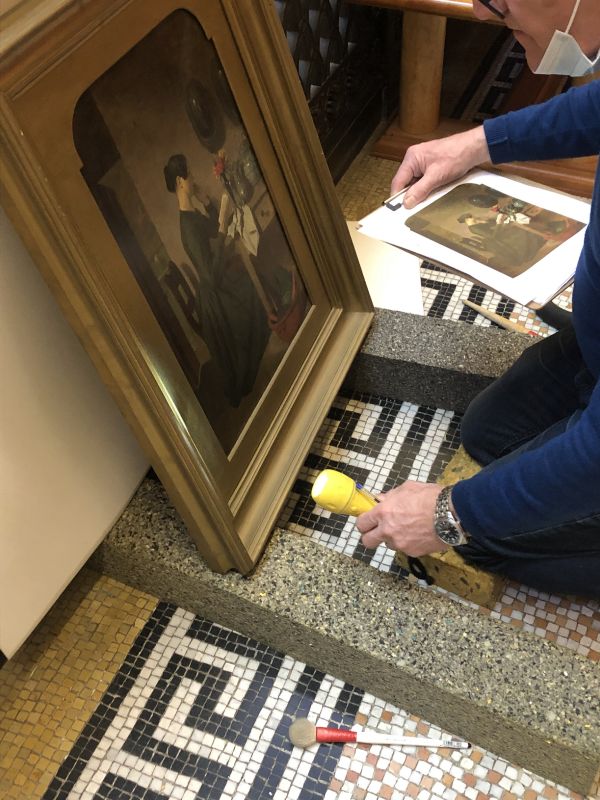 You will be assisting Lindsey our Fine Art Curator and Stuart our Visitor Services Supervisor who will provide training on how to carefully handle and dust the paintings, check and record their condition, and use our collections database to update their new location.
You will meet on the 14th at 10am at the Museum of Lancashire to have your training session with Lindsey and Stuart. The training session will be informal and you will have tea breaks and a nice time getting to know each other. The weekly sessions will be on a rota which will be defined by you. The room that the activity will be held in can hold 3 volunteers, so you will need to work out between you who does which week so that it is fair between the 9 of you. You can sort all this out on 14th.
What's involved?
A training session (informal) to learn about collections care including object handling, cleaning and documentation.

Dusting the picture frames using a soft brush and museum vacuum cleaner.

Closely looking at paintings and making notes about their condition.

Updating the location of the paintings on Modes our collections database.
Why get involved?
Meet new people and learn new skills.

Learn about how we look after the collection and get hands-on experience.

Help us with important collections care activities and prepare the art collection for the new reimagined Harris.
How to get involved?
Log in to your account
Accept the challenge
Get your response from Lindsey and wait for more details.